Information Technology
Information Technology
Businesses cannot operate and sustain without information technology and system support. All departments of an organization need support of functional computers and information systems to operate and for security. In addition, IT fosters innovation that allows for increased value, better quality, and accelerated business growth.
Information Technology is critical as it gives businesses the tools to solve complex problems that help make better business decisions, gain better understanding and resources to improve marketing, customer support and resource management.
Our expertise in business operations coupled with various tech industry partnerships has helped us create innovative solutions for our clients. We are able to map your business needs into technology solutions that include hardware services, software services, business process management and support programs, all of which are tied into strong ROI models.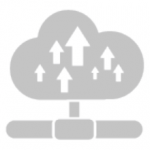 Why?
Streamlined
Communication,
Improved Efficiency and
Competitive Advantage.
Project
Management
Project Management – We specialize in Project Management for every scale of client requirement with emphasis on achieving time, quality, and budgetary SLAs. From concept to delivery, our project lifecycles cover strategic planning, requirement analysis, on-site/remote executions, actual implementation, and postimplementation support.
System
Intergation
Vistas' IT professionals offer you their expertise in System Integration to ensure that your tech is on-par with your business objectives. We extend this service to companies of all sizes and nature.
Infrastructure
Management
Our services offer a large suite of reliable, scalable and flexible solutions that operate in a 4-step process covering the entire life cycle- Develop, Deploy, Manage and Monitor. We offer consulting, data center mgmt, enterprise networking and security, IT Infra Ops. Mgmt. and transformation.
Performance
Management
Our Solution allows you to proactively monitor the quality of service delivered by your entire IT environment including servers, applications, networks, databases, storage, cloud environments and end user experience using our customizable portals, dashboards and reports.
Software-as-a
-Service
Vistas offers Customer Relationship Management (CRM), Enterprise Resource Planning (ERP), Business Services Management (BSM), Business Continuity Management (BCM) and Businss Intelligence (BI) as the SaaS suite of solutions, with end to end delivery approach.
Remote Infrastructure
Management
Vistas' Remote IT Infrastructure Management Services can help design, build, run and manage your IT infrastructure services in a flexible manner that allows for better integration with the existing processes and resources.
Help & Service
Desks
Our team of experts are on hold for you 24/7, ready to respond to any system issues that may arise. Our monitoring service allows our consultants to be notified of any deviation from proper functioning of equipment or server software, and can be dealth with via remote access or on-site visits.
Mobility
Solutions
Providing easy access to information for your customers and employees when and where they need it is a requirement for any organization in today's fast-paced world. Our Mobility solutions let you take care of end-toend operational needs, and ensure that your mobile strategy grows with your organization.