Information Security
Information Security
Information security refers to the process preventing unauthorized access, countering threats, confidentiality, disruption, destruction and manipulation of your business information. All businesses need safeguards from cyber attacks and security threats which are time-consuming and expensive and affect the company's reputation and autonomy.
A capable information security provider will safeguard the organization's critical data, reduce the risk of data breach and attack, secure the technology used by the business to allow safe operations and protect the ability to function without disruption while ensuring to keep minimum downtime.
Our Information security practice focuses on delivering Security services that enables customers to protect sensitive corporate information from potential internal and external threats. As a trusted security partner, we work closely with leading security vendors and solution providers to Consult, Build, Deliver and Support enterprise security solutions for our clients in various sectors.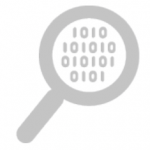 Why?
Improved Decision
Making Capabilities,
Better Information,
Reduced Risks

Consulting
Our IT experts enable organizations to identify and establish key objectives relevant and imperative to their IT infrastructure, framework and governance, while facilitating appropriate security that allows for greater compliance and risk reduction.
Security
Architecture
We provide enterprise-wide robust security architecture that enables your business and IT to meet the challenges of protecting your organization from evolving information security threats and meeting the increasing demands of external compliance obligations while providing long-term oversight and eliminating unnecessary costs.
Design &
Implementation
Our knowledge and experience allows us to design and implement Governance and Compliance adherent infrastructure to meet your organization's requirements, enabling an agile process that gives insights and flexibility to track key devices, data, incidents, and irregularities.
Program &
Project Management
We offer end-to-end program and project management designed to cover initiation, planning, execution, performance monitoring and closing through implementing the right technology, training and collaboration. Our technical experts help you achieve corporate objectives while optimizing risk profile and securing value.
Audits &
Assessments
We help manage, perform and build assessments and audits for your IT infrastructure covering regulatory compliance, IT governance, information security, third party control and governance, and offer complete internal and external audit support critical to ensure operational efficiency.
Awareness &
Training
Through regular and on-demand training our IT consultants educate stakeholders and employees about the regulations and how to address them. This significantly helps in reducing risk of non-compliance and leads to increased business continuity and success.
Compliance
Management
Our IT consultants offer streamlined, cost-effective compliance driven processes designed to be effective and repeatable. We help your business meet all requirements imposed by governmental bodies, regulators, industry mandates and reduce any risk of non-compliance.