Finance & Accounting
Finance & Accounting
Accounting and finance management solutions are integral to ensure strong business growth. Both components are vital and inseparable as they allow organizations access to strategies involved to help cope with unexpected financial downturns.
A capable finance and accounting team will help track income and expenditure, meet statutory compliance and provide quantitative financial information. Through practices of bookkeeping and audit, the accounting team offers you credible insight to help evaluate your organization's financial health and ensure better financial planning and decision making.
Our finance and accounting services team works closely with your credit control/accounting/finance team, and deploys a balanced mix of automation and manual intervention covering bookkeeping and audit assistance to better manage, plan and ensure your debts and pending receivables are minimized, thereby maximizing your cash flow.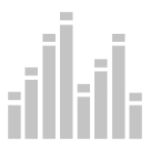 Why?
Expert Finance &
Accounting Support,
Optimized Cashflow and
Improved Finances.
Debt
Recovery
We alleviate you from the daunting, exhausuting and time-consuming process by providing you with simple, fast and effective debt recovery services via the application of superior data collection strategies that ensure maximum recovery.
Receivables
Management
From minimizing bad debt loss to evaluating the creditworthiness of your customers, we have it all covered whilst keeping cost efficiency as a central component to our overall Receivables Management planning.
Debt
Recovery
As needed, Vistas acts as an impartial intermediary with your creditors to establish a reasonable and mutually acceptable repayment plan that aims to include lower interest rates, EMIs and eliminate collection queries.

Bookkeeping
Our accounts team's strong bookkeeping services cover financial analysis and management that provide accurate and systematic recording of all transactions essential to help you stay in control and focus on core business priorities. We help you and your business stay ahead legally and financially.
Payables
Management
We take on the task ofevaluating, payment and management of your company's debts, liabilities and other trade-credit purchases – effectively putting you at ease and allowing you to focus on other business management priorities.
Audit &
Assessments
Our team of financial experts help you and your organization maintain good financial health and increase the trustworthiness of your business by providing in-depth financial audits and assessments that track and solve any internal issues and help you convey better reliability to investors, shareholders and relevant institutions.