Human Resources
Human Resources
Human capital is a crucial resource that contributes in increasing growth, productivity and profitability of your organization. This creates the need for effective human capital management needed to acquire the right talent and help your business achieve efficiency.
HCM enables and manages the administrative functions involving hiring, training, performance management, payroll, and HR compliance to boost engagement, productivity and organizational value. Essentially, it covers all HR processes including talent and workforce management to increase the value of human capital through strategic management.
Our team can provide complete employee life cycle management as a turnkey service or can provide tailor made HR services based on client requirements.
With more than 10 years of experience managing portfolios of highly reputed clients across the GCC, our Human Capital team is capable of addressing requirements from any organization regardless of scale, location and timeframe.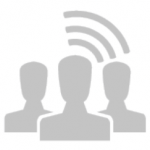 Why?
Reduced costs, Flexible
and Scalable Workforce,
and Improved
Productivity.
Verification &
Screening
By doing a wide variety of background checks that include criminal & Public record searches, academic and professional verifications, personal references and credit reports, we make sure that you have a complete picture of the applicants during the critical stage of the recruitment.

Onboarding
We'll take care of all the requirements that come with relocation, including finding accomodation, transportation, setting up bank accounts, job orientation etc. leaving you and your employee to focus on being productive with an ease of mind from day one.
Recruitment
Process
We ensure, through our well-developed recruitment solutions, that you have the right person for the right role at the right time quickly and effectively, while keeping the expected costs for the process a minimum, whether its a permanent or contractual recruitment requirement.
Payroll
Management
With the help of our full time, in-house accountant who specialize in payroll and tax processing, all you have to do is report on your employees' work hours put in, and any salary modifications you need. From calculating wages, salaries, benefits and to making transactions, we take care of the rest.

Staffing
Our highly qualified recruitment experts working from a centralized operation center ensure that you have on-demand access to a talent supply that provides a proper mix of skills, experience, nationalities and knowledge to fit the unique needs. of your organization.
Benefits
Management
We provide a wide range of offerings designed to help business manage complex plans and scale them to fit changing needs, including employee enrollment orientation, administration, carrier billing audits, benefit cost reporting and projections, 24/7 online access and health care reform compliance.