Back Office & Field Services
Back Office & Field Services
Back Office & Field Services
Back office and field services act as a backbone of businesses, handling all operational tasks from administration, logistics to client support. They drive optimal resource utilization, improved service delivery and operational efficiency. This allows organizations to focus resources on core activities and be better equipped to deal with changing business requirements.
Outsourcing back office and field services help businesses achieve faster delivery with higher efficiency, providing quick response time, better quality and reporting structure while managing and sustaining structure of customer satisfaction.
Our services allow you to streamline workflows both in the field and at the office. This is done by providing field agents, office staff, and software solutions that integrate with your organization's existing systems. The services offered focus on raising productivity and saving costs, driving business growth.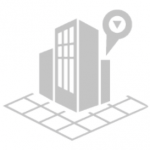 Why?
Focus on core activities,
Reduced Costs and
Better Allocation of
your Resources.

Procurement
Our suite of procurement services are designed to accelerate savings and improve performance. Some of our offerings in the field include short-term services such as Spend Analysis, Bid Evaluation, Supplier Market & Risk Analysis and PO Management, as well as Contract Management (Authoring, Renewals, Library management, Audit) for long-term partnerships.
Facilities
Management
Vistas offers a complete facilities management process from property consultancy to day-to-day operations and periodic maintenance deliveries. Our experts will be working closely with you to create a program best suited for your needs, while maintaining peak efficiency of the facility and ensuring safety of the tenants.
Warranty
Management
Through our automated warrantly claim handling and installed base asset tracking, you can create, monitor, and process warranties, claims and assets, while your customers can submit valid claims, customer service can verify and initiate recovery, and field technicians can track history ad replace in-warranty parts.
Security
& Surveillance
Vistas offers solutions that are integrated, scalable distribued and standards-based, that can be licensed as independent solutions or as a complete package, providing you with the flexibility to improve your security solution to fit your requirements.